NEWSLETTER
You can find the SEA-ABT Newsletters by clicking this link
BEVERAGE-4-US
Under the theme Innovation in Beverage Technology: "Healthy Beverage from Waste Utilisation of Food", SEA-ABT has opened a call for an international students competition with teams of 3 students to compete on finding the best solutions for product or ingredient development on creating "Healthy beverage from waste utilization of food" on one specific product – and/or ingredient.
The competition is currently running and can be followed at https://www.sea-abt.eu/beverage-4-us
NEW FOOD 8/2017: latest stories and news surrounding beverages
http://email.newfoodmagazine.com/q/13XnOsnDbYczB27qFmXjs/wv
2017-07: EHEDG Advanced Course in Hygienic Design (Bangkok, KMITL, 19-21 July 2017)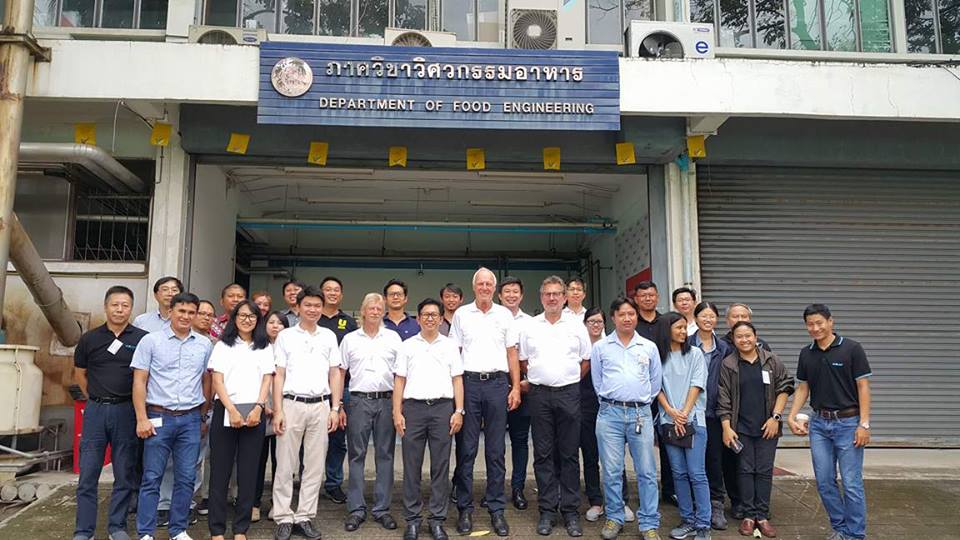 2017-04: SEA-ABT Thai Partners Training Visit to Europe (10-21 April 2017)
A delegation from the SEA-ABT partner countries from Thailand, started their 2-week training programme in Europe at the University of Natural Resources and Life Sciences Vienna (BOKU), Austria, where they visited the Winery School Klosterneuburg and the Winery Scheiblhofer in Burgenland to learn about wine analysis and the wine making process.  At BOKU, the delegation had a training on microbial safety of beverages including hygienic design.
The training at the University of Teramo (UNITE), where the participants attended lectures on Food Safety issues in fruit juice processing, Design and development of innovative beverages and Assessment of quality and safety of beverages via innovative rapid assays and a visit of the Faculty of Bioscience, a visit to MEDIBEV (beveryge packing company) and a visit of Zaccagnini (wine making company) was on the programme.
The training continued with visiting the Hochschule Geisenheim (HGU), where lectures on apple processing, berry processing, brewing technology, distillation technology and pilot plant demonstrations were on the programme.
 Training visit at BOKU Vienna, Austria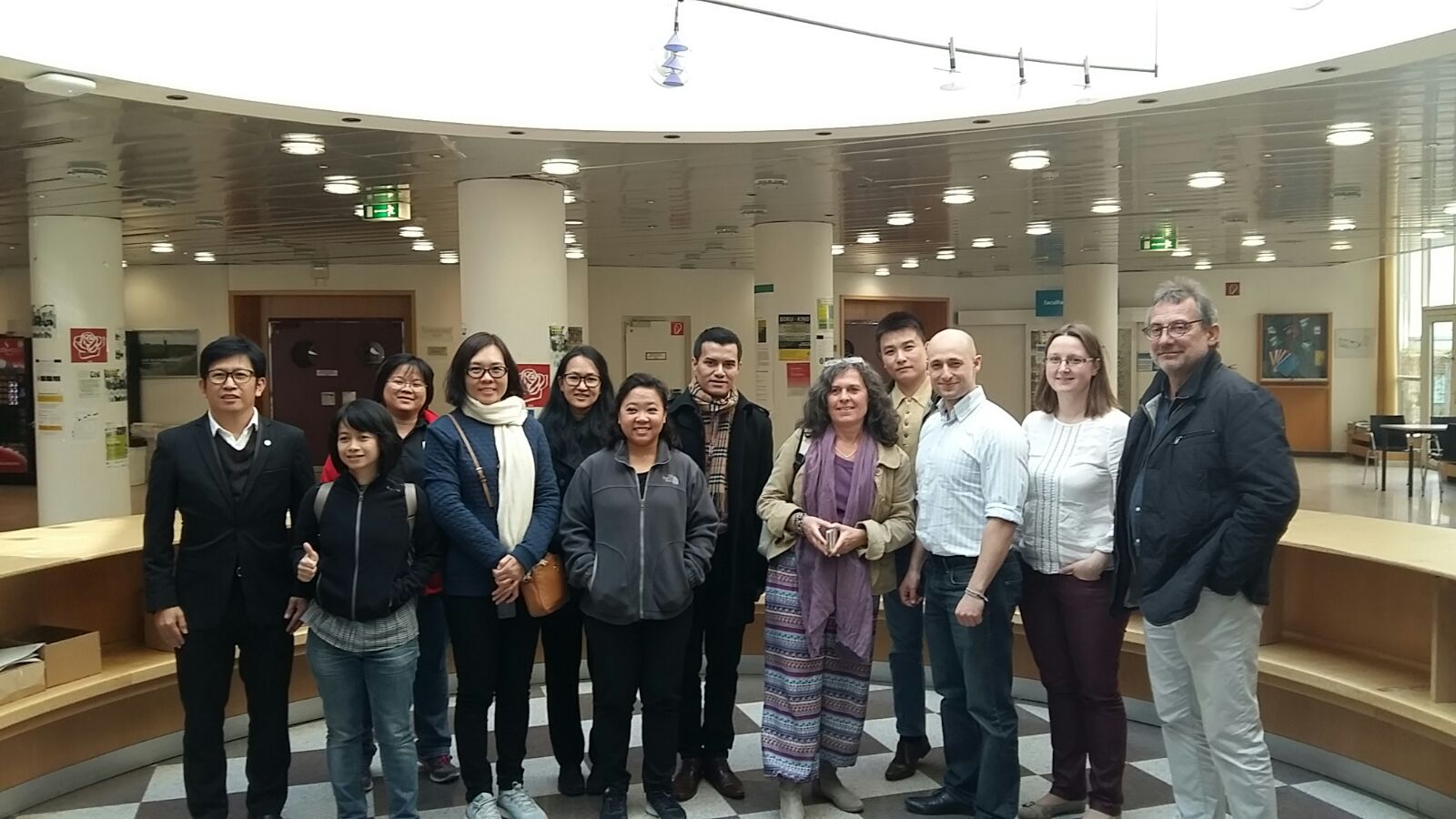 ≈
 Visit of Winery School Klosterneuburg, Winery Scheiblhofer and training at BOKU Vienna, Austria
Training visit at UNITE Teramo, Italy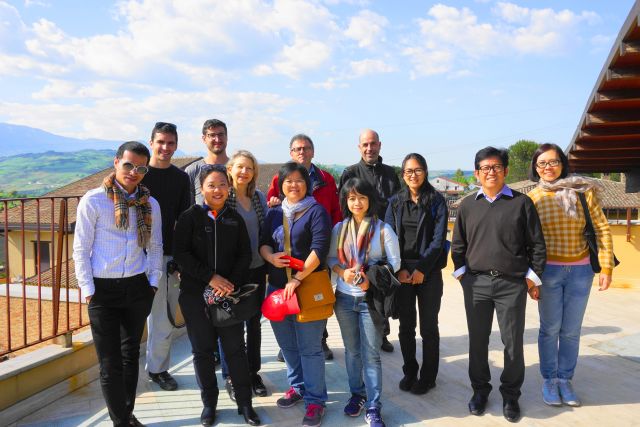 Training visit at HGU Geisenheim, Germany
2016-02: Kick-off meeting in Bangkok
With the Kick-off meeting a "Stakeholder workshop" was organized in Bangkok to present the project to the industry and to collect needs of the industry for higher and continuing education. Besides representatives from Thai Ministry, Universities, the Austrian Trade Commissioner, CEOs and and manager from companies like Dutchmill, EHEDG, Endres-Hauser, GranMonte Vinary, Nestle, Singha, Red Bull, ThaiBev and others were present.