The Erasmus+ Capacity Building project SEA-ABT has established an independent "Academy for Beverage Technology" as an organisational frame for a structured and sustainable collaboration between universities and the beverage industry.

Partners from Companies as well as the Educational Sector are invited to join the network, support the activities and directly benefit from the developments.
Membership is FREE of charge until the end of the project!
New members of the SEA-ABT Academy will NOT receive any EU-funding from the project. Due to the Erasmus+ funding rules, costs of additional partners cannot be covered.

What SEA-ABT Academy Membership can offer you:
Access to our project intranet and thus to most recent deliverables
Contribute to shaping the developed trainings with us according to your needs
Attend project meetings (virtual and physical)
Become part of a network of Companies and Universities

What we expect from you:
Dissemination of the project and its activities
Advertise the membership to further partners
Contribution to our survey on needs collection
Brief yearly report of activities and plans for next year
For any further questions, please get in contact with us at: office [at] sea-abt.eu
To apply for SEA-ABT Academy membership please clicke HERE
Structure of the SEA-ABT Academy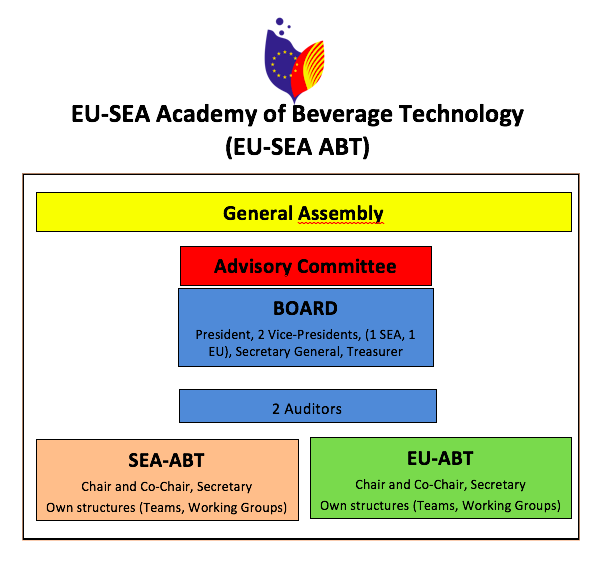 Board:
 SEA-ABT:
EU-ABT: